ROBERT BREVELLE






Member at Large




Biography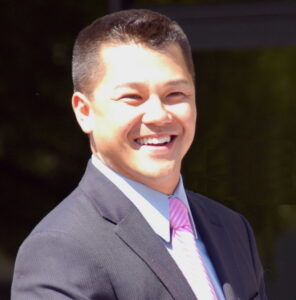 Robert Brevelle serves as the Member At Large and Historian for the Board of Directors. Robert was appointed to this position in 2022.
The BCT is fortunate to have on its board a direct lineal descendent of its namesake and early French explorer, Jean Baptiste Brevel. The book, Descendants of Jean Baptiste Brevel, documents the lineage starting with Brevel and his wife, Anne Marie (Caddo Indian) from the late 1600's. Over 300 years, the lineage is as follows: Jean Baptiste I, Jean Baptiste II, Jean Baptiste "Batoche" III, Seraphin, Joseph, Villere, Herman, and Robert.
Robert is a proud Creole. A Creole is a descendent of the early Spanish and French settlers of the Americas and are of mixed race (European, African, Native American).
Robert is a blood descendant of the Caddo, and he is related to the Tunica Biloxi Indians. Robert's Great Step-Grandfather, Horace Pierite Sr, was one of the last Chief's by birth of the tribe. Robert's Step-Grandfather, Horace Pierite Jr was the first Vice-Chairman, Registered Agent, and one of the original four signers of the Articles of Incorporation of the Tunica Biloxi. Robert's father, Herman, was raised on the reservation and farmed the land with his siblings Ruby, Pete, Marceline, and Richard.
Robert grew up fishing, hiking, canoeing, and hunting the ancestral lands of the Caddo and Tunica Biloxi. His family never owned any of this land, but for the past 20 years, Robert has purchased tracts of this land and placed them under conservation programs.
CAREER
Robert is an experienced executive and venture capitalist leveraging over 20 years of building and leading world class companies, mergers and acquisition, engineering, and investments in early stage technologies and startups.
Robert's experience includes board, C-level, and other executive positions at various public and private companies. Previously, Robert was CEO of Juice-BX, a startup company providing charging stations for smart devices, drones and electric vehicles. The startup was funded by Intellectual Ventures, the $6B invention company with high profile investors such as Dr. Nathan Myhrvold and Bill Gates. Prior to this, Robert was the Entrepreneur-in-Residence for the Invention Science Fund and several other international funds with over 70k patents and $2B under management.
Robert also served as Managing Director of Startup Evo and Tech Wildcatters, the leading B2B accelerator in the nation and consistently ranked in the top 10 overall accelerators. Prior to this, Robert was President and Executive Director of the Board of Teledyne e2v Inc (NYSE:TDY), a leading global provider of RF power, imaging, and semiconductor solutions. He served as a member of the Executive Committee for the Teledyne e2v Technologies plc (LSE:E2V).
Robert held C-level and executive positions at various public companies to include Leonardo, Rockwell Collins, Raytheon, L-3 Harris, and Teledyne e2v. Robert was the youngest executive in a Fortune 500 and Global 500 company, and he has managed businesses in North America, South America, Europe, the Middle East, and Asia. Robert has been featured in various publications to include the Wall Street Journal, Reuters, Aviation Week, Yahoo News, Dallas Business Journal, and Bloomberg.
While serving in the Texas State Guard, Robert was the commander of the 3rd Battalion, 19th Brigade known as the Parson's Brigade. At the age of 26, Robert was recognized by Colonel Belfiglio of the Texas Military Forces Museum as the youngest battalion commander in the history of Texas. Robert's area of operations included over 24 counties representing all of northeast Texas. In addition to the core responsibilities of his command, Robert was in charge of security for Native American burial and heritage sites. In this capacity, Robert worked closely with the Caddo Nation, archaeologists, Universities, local law enforcement, and government agencies.
In academia, Robert has published several papers in peer reviewed journals and served as an Adjunct Professor, Lecturer, and hosted seminars at the University of Texas at Dallas, Illinois Institute of Technology, Southern Illinois University, University of Phoenix, Texas Military Academy, and Northwestern State University.
EDUCATION
Robert graduated with high honors with a bachelor and master degree in Computer Science and Engineering with a minor in Economics and Military Science from the Illinois Institute of Technology. He earned an MBA from the University of Texas at Dallas, and he is in the final stages of the doctorate program in Management Sciences and Operations Research. Robert is a credentialed Project Management Professional (PMP) from the Project Management Institute, and he is a graduate of the Executive Leadership Program from the Johnson Graduate School of Management at Cornell University.
Robert has completed postgraduate work and professional executive courses in Finance, Law, and Leadership at Cornell University, Colorado State University and Southern Methodist University.
Robert attended these universities on full scholarship. Robert is a Wal-Mart Scholar and Coca-Cola Scholar. He is a member of the National Honor Society, Tau Beta Pi, Order of the Engineer, and Mensa. He received scholarships from Nike, Pritzker Institute, Caltech, Polariod, Lions Club, Jewish Federation, The American Legion, University of Chicago, Fort Polk Association, University of Southern California, Rensselaer Polytechnic Institute, Mercer University, Sergeants Major Association, Louisiana IIT Alumni Association, Embry Riddle Aeronautical University, Illinois Academic Incentive, University of New Orleans, Association of Computing Machinery, Florida Tech, Louisiana Independent Automobile Dealers Association, Raytheon, Illinois Institute of Technology, Society of American Military Engineers, University of Miami, Veterans of Foreign Wars, Louisiana State University, National Rifle Association, Rush University Medical College, IITRI Chicago, Boston University, US Army ROTC, US Air Force ROTC, and US Navy ROTC.
MEMBERSHIP & COMMUNITY INVOLVEMENT
Armed Forces Communications and Electronics Association, Life Member
Association of the US Army, Life Member
National Guard Association, Life Member
Association of Old Crows, Life Member
National Rifle Association, Life Member
International High IQ Society, Life Member
Project Management Institute
Fisher House Foundation
US Air Force Big Safari Association
Society of American Military Engineers
Silicon Valley Leadership Group
InfraGard Dallas (sponsored by the FBI)
Wounded Warrior Project
Veterans Job Mission
Ducks Unlimited
Christ the King Catholic Church
National Association of Asian American Professionals
National Management Association
IEEE Community Programs and Scholarship Judge
Dallas Opera, Distinguished Audiences Program
Intertel High IQ Society
Mensa International
BOARDS & COUNCILS
Brevelle Conservation Trust, Board Member at Large
Selery Fulfillment, Chairman
Texas Instruments Asian American Initiative, Co-Chair
Raytheon Diversity Council, Chairman
Teledyne e2v, Executive Director and Inside Board Member
Gerson Lehrman Group, Advisory Council
International Additive Manufacturing Consortium, Advisory Board

MobiFalcon, Board Member
KSI Knowledge Source, Corporate Advisor

Lumenari, Advisory Board
SD3D Technologies, Board Member
CC Capital, Board Member
Dallas Opera, Community Outreach Committee
Triasys Technologies, Board Member

Whitmoore Custom Homes, Advisory Board
EiE Materials, Advisory Board
E2v Technologies PLC, Executive Committee
Journal of Electronic Defense, Executive Advisory Board
iJustOrder, Board Member
Trinity Holdings, Board Member
Journal of Global Positioning Systems, Advisory Committee

Coleman Research Group, Advisory Board
Marshall Spindletop Holdings, Advisory Board
Unix Review Magazine, Technical Advisory Committee
Silicon Valley Leadership Group
Dallas Chapter of the AOC, President
National Museum of the US Army, Founding Sponsor
AWARDS
Top Angel Investor Silicon Valley, PeopleMaven and Crunchbase
Innovation Award, NASA
Top Angel Investor Dallas, PeopleMaven and Crunchbase
Conservation Award, Ducks Unlimited and Rescue our Wetlands
Team of the Year, Department of Defense Advanced Concept Technology
Best Dallas Angel Investors, Investor Available
Wildlife Sanctuary Award, Audubon Society
Community Service, Silicon Valley Leadership Group
NCCT Program Award, Aeronautical Systems Center
Innovation Award, National Venture Capital Association
Organizational Excellence Award, Texas Military Academy
Leading by Example, National Management Association
Supporting the Warfighter, US Army Materiel Command and Special Operations Command
Leadership Excellence, CIE
Community Service Award, IEEE
Strategic & Nuclear Deterrence, Department of Defense
Extra Mile, Marine Corps Special Operations Command Marine Raiders
Service Award, Association of Old Crows
Officer of the Year, Texas State Guard
Leadership Excellence, Texas State Guard
Celebrate Success, DRS Defense Solutions
Leadership & Innovation, L-3 Harris
Noble Cause, L-3 Harris
Leadership & Service, Texas State Guard
Business Development, Leonardo
Engineering Excellence, Raytheon
PUBLICATIONS
ROBERT BREVELLE IN THE NEWS
Mission
To protect in perpetuity the diverse fish and wildlife habitat, as well as, historical heritage sites located in Louisiana, Texas, Arkansas, and Oklahoma. These areas include heritage sites for the Caddo Indians, early French explorers, and Creoles.
Vision
To focus 100% of our resources on the ownership, stewardship, conservation, and preservation of wildlife habitat and heritage sites with the goal of achieving environmental and economic stability through science and proven best practices.